Medicinal Values of Broccoli - Health Benefits of Broccoli

Broccoli is literally the only member of cabbage family which has mixed reviews, some like it while some don't. Whatever the choice, a look at the various health benefits of broccoli that one can reap from it.


Broccoli, as everyone knows, looks similar to cauliflower but is green in color. As a matter of fact, it belongs to the same family but is a result of careful breeding of Brassica crops. It was first introduced in ancient Rome and then slowly spread across the world.

China is it largest producer followed by India but is mainly consumed by the western countries. Health benefits of broccoli is highly famous due to the rich content of vitamin A, vitamin B6, vitamin C, vitamin K, dietary fiber, folate, potassium, selenium, manganese, tryptophan, and phosphorus. Thus it's quite easy to understand that any product having all these compounds present inside is the perfect key to good health.


Health Benefits of Broccoli
Prevents Cancer
Cancer prevention is one of the esteemed health benefits of Broccoli due to the abundant source of glucoraphanin, diindolylmethane, beta-carotene, selenium, vitamin E, vitamin C and vitamin E, zinc, potassium and certain amino acids which have been scientifically proven as being anti-carcinogenic. It highly helps to prevent breast and uterine cancer since it removes the excess estrogen from the body. Apart from these it also protects the individual from cancers of other internal organs like prostate, colon, kidney, liver , lung and intestine.


Detoxifying Agent
Detoxifying basically refers to the removal of free radicals and toxic elements like uric acid which accumulate over time. It purifies the blood and helps to keep away various problems like gout, rheumatism, itches, boils, hardening of skin and eczema. Broccoli is termed as a good detoxifying product since it contains vitamin C, sulphur and some amino acids which greatly contribute in removal of toxins.


Skin Care
As we discussed earlier skin care protection is one of the prominent health benefits of lemon similarly broccoli also plays a vital role in skin care. People usually take to a number of beauty products in order to have flawless, glowing and radiant skin. These usually consist of vitamin E, vitamin C, carotene and a number of other compounds which help us achieve the desired effects. As already mentioned above, broccoli is a rich source of almost every single compound used in these beauty products. So instead of spending on them, broccoli is a natural and very much efficient solution to all skin problems.


Gastrointestinal Problems
Practically the root cause of all gastrointestinal problems is improper digestion and constipation. If these two can be solved then one would be relived from almost all diseases of the digestive system. Broccoli is rich in fiber which makes food heavy so that higher amount of water can be absorbed that is beneficial for easier bowel movements. Magnesium and some of the other mentioned minerals present in broccoli serve as a good solution for acidity. They also facilitate better digestion and soothe the stomach in cases of inflammation.


Cardiac Problems
Broccoli contains soluble fiber that helps to remove bad cholesterol from the body. Broccoli contains the essential mineral chromium which is required for the proper function of bile. So it maintains blood sugar level and also blood pressure due to the presence of vitamins. The vegetable also contains potassium which acts as a vasodilator thus improving the flow of blood and increases oxygen supply to vital organs.


Better Vision
Cataract is a very common problem faced by people these days. Earlier it was limited to the elderly but even the young people are not saved from its curse as per recent studies. Regular intake of broccoli can prevent such problems. It even protects the eye against protection from radiation and improves vision.


Amyotrophic Lateral Sclerosis
Though this disease in which the nerve cells break down resulting in the reduction of their functionality is extremely uncommon. But as always prevention is better than cure, so broccoli is one such item whose regular consumption can prevent this disease. All credits go to the numerous vitamins and minerals present in this miracle food.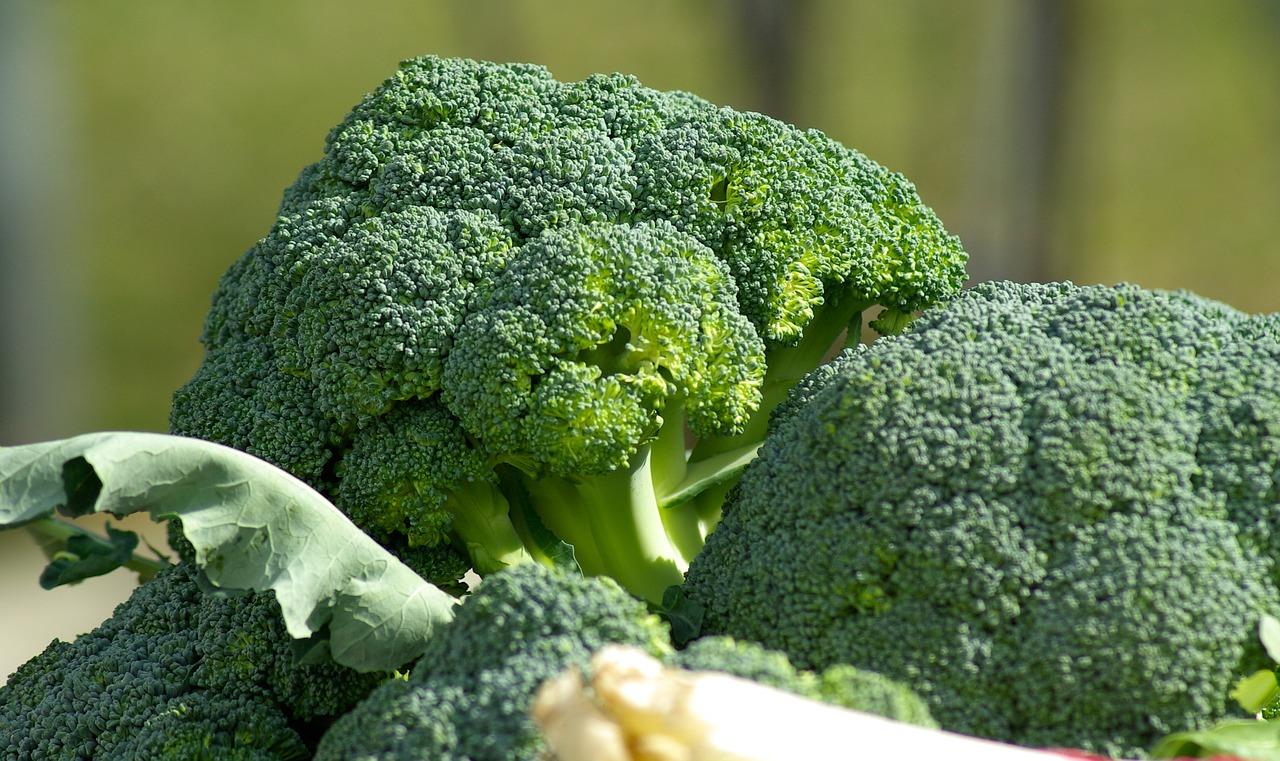 Immunity Builder
This is considered to be one of the excellent health benefits of broccoli that need not be mentioned because the moment someone checks the list of compounds present in broccoli, the abundance of vitamin C is sure to give proper evidence of the amount by which it helps build immunity. Apart from this, the other minerals present in broccoli also contribute to the cause, helping the individual prevent a number of disease.


Improves Bone Health
Children, elderly, pregnant and nursing mothers are highly prone to bone and teeth weakening due to scarcity of calcium in the body. To treat such a situation, regular consumption of broccoli is suggested since it is a rich source of calcium essential for increasing bone strength.


Pregnancy
Apart from the numerous of health benefits of broccoli due to the various minerals and vitamins present in it, which also helps suffice the need of folic acid by the mother. During that period women tend to develop a folic acid deficiency which is solved due to the high amount of folate present in broccoli.


Anemia
The root cause behind anemia is the fall in iron content in the body. Broccoli being rich in iron adds back this lost iron to the body and also helps recover fast due to the different vitamins, proteins and minerals present in it. Copper present in it helps increase the creation of new blood cells.


Reduces Allergy
Broccoli has a great anti-inflammatory effect due to the presence of kaempferol and isothiocyanates which help reduce the impact of allergic reactions in the body. Omega 3 fatty acids present in it also helps in reducing the allergy.

Here are mentioned only some of the health benefits of broccoli. There exist many more which are still under research. Regular intake of small quantities of broccoli is highly beneficial because as seen above it helps prevent and treat many diseases which otherwise would turnout to be fatal.

Related Articles
Medicinal Values of Honey