Unisys Cloud 20/20 Winners and Runners for Eighth Annual

Are you looking for information on latest contest result announcement from Unisys on Cloud 20/20 Eighth year? If yes, you can check this article to know who is the winners of Unisys Cloud 20/20 Eighth Annual, and how to participate in Unisys Cloud 20/20 contest in the future by the students etc.Tips for technical background students.


Hope you remember the last year's winners and runners of Unisys Cloud 20/20 seventh annual and if not you can check the article on Unisys Cloud 20/20 Seventh Annual Winners and Runners detail. Now, coming back to this year's announcement on Winners and Runners of Cloud 20/20 contests from Unisys. There were huge participation across nation for this contest, it was around 800 teams registered and around 300 projects done.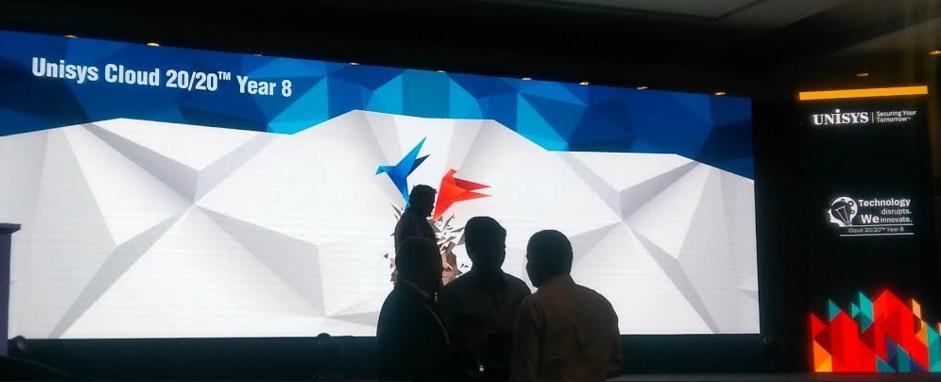 Unisys help academic, institutes, students to bring forth their innovation idea by participating through their contest. This is the eighth successful year where Unisys is conducting such a great contest just for Students from various Institutes across India.

As you may be know, Unisys India is conducting the Cloud 20/20 contest for the student across India every year and selecting the winners and runners based on their talent and successful project. If you are one among who would like to do something innovative in a technical line then this is a golden opportunity for you to use it effectively. Read it for more detail.

This was my second year to attend the event and sharing my experience on Unisys Cloud 20/20 Eighth Annual event. It was on 7th April 2017 in Chancery Pavilion Hotel, Bangalore, India. There were huge crowds of student, institution head, organizer, media, VIPs and on. The final test and selection of the project was done a day before. The official announcement of the winners and runners of the contest was held on 7th Apr 2017.

The Cloud 20/20 contest from Unisys is all about the designed to foster innovation among students and create a talent pipeline for Unisys and the IT industry at large. You can share this information to your near and dear student to participate in such a contest to achieve something from Unisys initiative. Don't miss it. Who knows, you may be the key person to make someone know, participate and success on their project.

Please find the Unisys 20/20 Cloud contest winners and runners for eighth annual;


Unisys 20/20 Cloud Winner:

Project: Fin Assistant
Student: Arpan Kumar Mishra, Datla Manish Varma, Nabil Silva and Sailesh Sriram
Institute: Manipal Institute of Technology, Manipal,
Prize: first prize (Rs. 2,00,000 cash).
Reason: The project is all about various financial requirement and solution.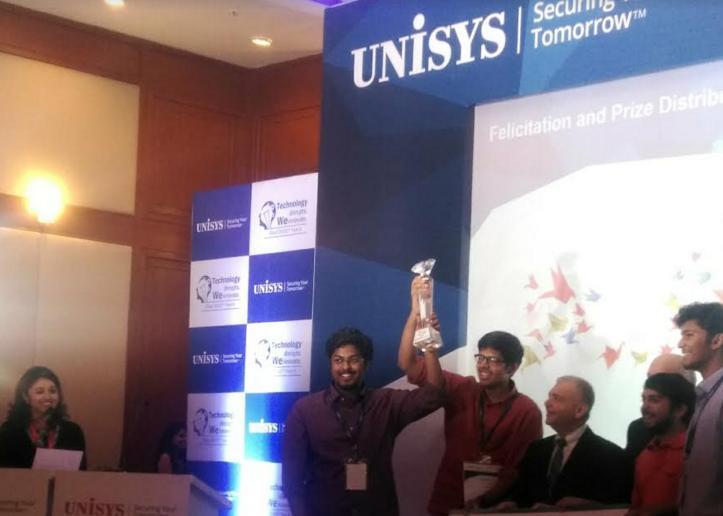 Unisys 20/20 Cloud Runners (second prize):

Project: CO-DI- RA Messenger.
Student: Nagashree T S, Nikitha Chowta and Sandhya S
Institute: Mangalore Institute of Technology & Engineering, Mangalore
Prize: (Rs.1,25,000 cash)
Reason: The project is about the tracking system of anything without Net connectivity or Telecom tower or signal.


Unisys 20/20 Cloud Runners (third prizes):

(they selected two teams for third prize this time)
Student: Shyam Suganth J, Hariharsudan S, Subash M and Thamarai Selvan S
Institute: Sri Manakula Vinayagar Engineering College, Puducherry
Project: Envirinsta - it is all about environment using technology
Prize: Rs. 1,00,000
Reason: Healthy environment project

Student: Vinaydeep Kaur, Akriti Tyagi, M Kritika and Pratima Kumari
Institute: Nitte Meenakshi Institute of Technology, Bengaluru
Project: Crowd Sourcing Based Android Application for Health monitoring
Prize: Rs. 1,00,000
Reason: Structural Health Monitoring and Data Analytics of Roads Using Cloud Computing

This year's topics included Cloud-based applications and services, Internet of Things, Data analytics, Cloud security, Computing everywhere, Context-rich systems, DevOps and potential future technologies. Unisys project leads and subject matter experts supported the student contestants.

Highlight of the contests were, 828 team registrations done and 317 project submissions received from colleges across India. In addition to the cash prize, Unisys will also offer the finalists internship and job opportunities, subject to winners' eligibility and open positions within the company.


How to participate in Unisys Cloud 20/20 contest

If you are a student and pursuing technical background then you are eligible to participate in this contest. The prize is huge and recognization is international level. It is not impossible, you can do it. If you are tech savvy student and would like to transform your technical knowledge to practical then you can do it.You can get help to invent something new in technical subject.

You may check Cloud 20/20 detail at twitter as well. The Hashtag is @Unisys_India and related one. For further information on Cloud 20/20, log on to: http://www.utfi.co.in/ or http://www.app5.unisys.com/common/about__unisys/cld20-20- v8/index.html

About Unisys
Unisys is a global information technology company that specializes in providing industry-focused solutions integrated with leading-edge security to clients in the government, financial services and commercial markets. You can visit www.unisys.com for more information on this topic.