India's no: 1 celebrity trainer and fitness expert from Mumbai

Searching for a top rated personal trainer from Mumbai? How to contact Vinod Channa, the fitness expert from Mumbai? Searching for the latest programs of fitness consultant Vinod Channa? Continue reading this post to know all important information of Mumbai based personal trainer Vinod Channa.


Vinod Channa is a popular name in Indian film industry. He is not a film star but a celebrity personal trainer for lots of film stars. The name of Vinod Channa is associated with film stars like John Abraham, Sonali Khan, Ritesh Deshmukh, Shilpa Shetty and many more. I am mentioning here some names only as it is a long list. From this small information itself, I guess you might have a clue that Vinod Channa is the No:1 celebrity fitness trainer of our country. So now it's the time to know more about Vinod Channa regarding his early life, certifications, awards and achievements.


Vinod Channa early life
Vinod Channa hails from a very modest family in Mumbai. It was the most difficult situation in Vinod's life. There were several days where the family did not have any sufficient food to feed the whole members. During his educational life, he did small jobs so as to earn something for education and food. He had an ambition to become a body builder from young age itself. So he enrolled in a gym and at the same time took a professional course to turn his ambition into a professional trainer. Selecting a well certified fitness trainer is very important to maintain fitness.


Is fitness trainer Vinod Channa having any certification?
Yes, Vinod Channa is having the certification of K11 Fitness Academy.


Awards and achievements
Mr Jogeshwari Champion of Champion
Mr Girgaon Champion of Champion
Kamgar Shree Champion of Champion
Mr Mumbai Gold Medal 2008
Novoice Mr Mumbai Champion of Champion
R.M.Bhat College Champion of Champion
Maharashtra Silver Medal
Mr Mumbai Silver Medal
Programs offered by fitness trainer Vinod Channa
Fitness training seminars are conducted by Vinod Channa and his team for corporate environment. He is conducting lots of youth fitness programs.The other programs offered include yoga, swimming and kick boxing.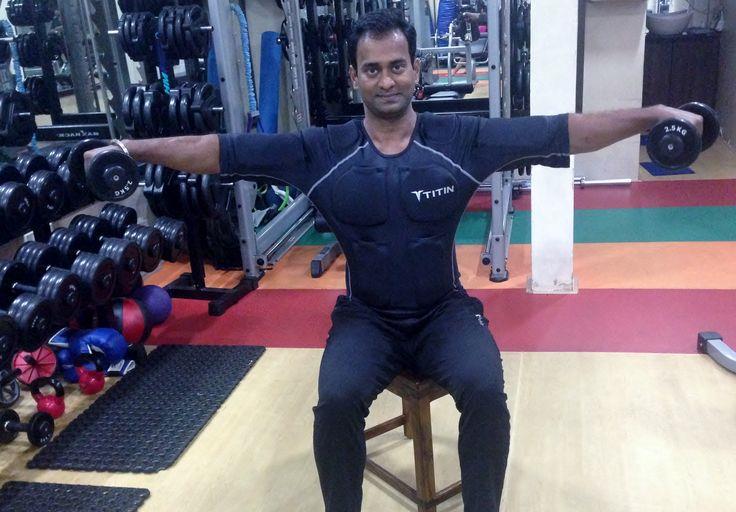 As a trainer
Vinod Channa is one of the busiest fitness trainers of our country. He is popular among sports personalities, film stars and business men. Vinod helps to maintain fitness by losing weight and following a good nutritional diet. One can definitely benefit tips related to exercise and nutrition from this talented trainer. More precisely we can say that Vinod Channa's training will help a person to improve strength and balance, correct any imbalance associated with muscles and to stimulate the fat burning metabolism.


Contact fitness trainer Vinod Channa
If you wish to contact fitness consultant Vinod Channa, you can use the following information.

VC Fitness - The Real Trainer
Shop No 6, 7 & 8,
Dr. Babasaheb Ambedkar Road,
Opposite Smriti Building,
Near Dr. Babasaheb Ambedkar statue,
Khar (W),
Mumbai – 400052
Maharashtra, India
Tel: 022 65556512 / +91 9870406617 / +91 9167546809
Email: channa.vinod@gmail.com / info@vinodchanna.com
Website: www.vinodchanna.com
Fitness secret behind Anant Ambani's success
Do you want to know who the secret trainer behind Anant Ambani's success is? It's none other than Vinod Channa. He was the man who helped Anant to reduce his weight from 108 kilos to the normal range. Anant, the son of India's richest businessman Mukesh Ambani and Nita was facing lots of problem with his overweight. It was Vinod's fitness training that helped him to get the normal weight. So if you wish to select a personal fitness trainer, go ahead and contact Vinod Channa.