Admissions and course details for B.Arch. and B.Planning courses

The Paper-2 results have been declared by the CBSE board for the Aptitude and Mathematics Test which was conducted on April 2nd. Most of the students who have got good marks and they may be confused whether to join the B.Arch, B.Planning courses. This article describes about what is the scope of B.Arch/B.Planning in future, key features of B.Arch, B.Planning and the differences between them.


What is B.Planning?
Bachelor of Planning (B.Planning) is a four year undergraduate technical course. The study of B.Planning involves ultimate planning techniques. Planning a construction is as vital as constructing it. A careful planning leads to a successful construction. A planner deals with the planning techniques that is very much essential for human settlements. The working place may vary from posh metropolitan city to a congested street or a crowded village. B.Planning is a 4 year course and the course includes a serious study of advanced planning techniques and skills. There is huge number of jobs in cities and towns though there is a great demand for planners. This is due to unawareness of the course and its scope.


What is the scope for B.Planning?
A good job is obvious if you study well and develop interest in the course. Otherwise you have to search for a job in your own will due to lack of placement cell in some colleges. An amateur planner may earn around 30-40 thousand a month which may increase substantially. M.Planning is postgraduate course in planning which is essential if you want good job in long run. The B.Planning does not provide you a specific field idea. Contacts and field work is more important in this field and it can be developed while pursuing the course. Master's Degree can be done with specialization such as :
Housing
Landscape Architecture
Transport planning
Urban design
Architectural conservation
Environmental planning
Job opportunities are available in both the public and private sector undertakings or else they have the choice to practice independently also. Planners have a great demand in abroad as well.

Reputed colleges offering B.Planning in India
School of Planning and Architecture ( SPA ), New Delhi
Sushant School of Art and Architecture ( SSAA ), Gurgaon, Haryana
Manipal University, Jaipur
Maulana Azad National Institute of Technology, Bhopal, Madhya Pradesh
Amity University, Gurgaon, Haryana
Lovely Professional University, Jalandhar, Punjab Ansal University, Gurgaon , Haryana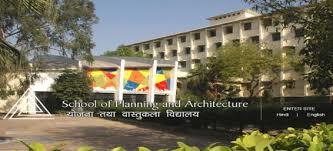 What is B.Arch.?
The study of B.Arch involves the most basic to the advanced levels of architecture. The skill to adapt the minute techniques is of utmost importance in this field. An architect is basically a professional who deals with the design and construction and buildings. High accuracy and precision is required as even a small variation might lead to complex situations. The course itself is a tough and interesting one for interested students.


What is the scope for B.Arch.?
Bachelor of Architecture (B.Arch.) is a five year course. In today's economy, the role of an architect is becoming more and more important. There are equal opportunities in both the public and private sector undertakings. After the completion of the course, the students are provided with a license through which they can practice independently. They also have an option to opt for higher studies in P.G. to enhance their qualification and specialization. Many national as well as multi-national firms are emerging which will definitely need the service of an skilled architect. There are also lot of job opportunities awaiting them in abroad.


Reputed colleges offering B.Arch. course in India
J.J School of Architecture, Mumbai
School of Planning and Architecture (SPA), New Delhi
CEPT University, Ahmedabad
Chandigarh College of Architecture, Chandigarh
Department of Architecture, IIT Roorkee
Department of Architecture, NIT Tiruchirappalli
Key difference between B.Arch. and B.Planning
The duration of course itself is different for B.Arch. and B.Planning. The study skills and work nature is entirely a contrast between B.Arch. and B.Planning graduates. The salary packages will be different for both the fields. Though in most of the colleges a common entrance test is conducted for both the courses, the syllabus is totally different.