Stop Gender Bias - Give equality to all genders in all fields

This article talks about the gender bias. People may say equal opportunities are given to everyone. I agree. I ask, "Are we given equal recognition? Equal remuneration?". No, it is not. Let us think a while, how Men are more benefited than other genders. Giving a thought could bring many changes in your perception and you may come up in changes within yourself.


In this millennium, it is proved that gender is not a criterion to be successful or a limitation to take part in any activity. There are times, when some fields are allotted only to one gender like education to men and home care is to women and begging was the only option given to transgender. After years of efforts, the scenario was not the same. Now all genders were given education, job and opportunity to explore their dreams. There are many exceptions depending upon their own family and the society they live in. Now gender bias has taken a different face. Initially it was about opportunity to everyone, now it is about recognition to everyone.

Do we need to wait for years to get equal recognition and remuneration for all their efforts, irrespective of their genders? Yes, now there is no limitation to take part in any work, but facilitation and recognition is favorable only to men and limited to other genders.

Agree? Ok. let us have a overlook on the gender bias in each predominant field


Politics
It is true that Woman were given opportunities to hold higher positions in Indian constitution. We see woman as Chief minister, President and Prime minister in India. Even after proving their leadership qualities, why women's reservation bill was lapsed in our parliament? Now, a question may arise, that no one was restricted to nominate oneself in election or to win or to become a part of constitution, so why not women and transgenders nominate themselves?! If that could be your answer, well, why caste base reservation still exists in India, irrespective of their financial status? The reservation creates a space to increase their presence in such field. The same we are looking in politics. Let the Women's reservation bill be passed, also some seats to transgenders be allotted, so that, politics have mixed proportion of all the genders.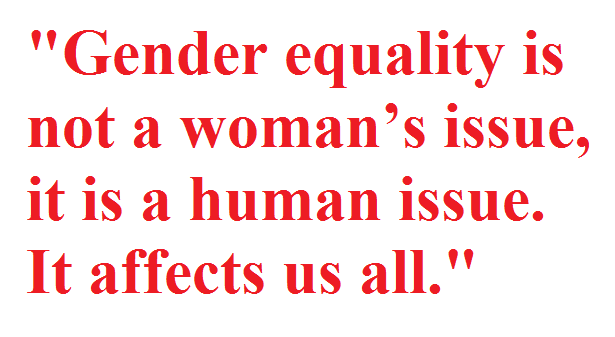 Corporate
Comparing to any other field. Job opportunities to male and female is equal in corporate. But coming to facilitation, recognition and remuneration, the men and other genders are not equally treated. We all know, Dr. Muthulakshmi, the first woman Doctor in India was not given medical seat, because, the college did not have separate women's toilet. It is a responsibility of the institution to facilitate their students. In similar way, corporate with social responsibility, need to facilitate for their women employees considering their physical needs. But many corporate thinks only of labor to revenue ratio and fires women once they get pregnant. There are companies gives lesser ratings to their work, if they are married, or got pregnant, thinking that they will not continue their work. Women do not get promotions in corporate easily. They were questioned about their family planning during their new project enquirers and decisions were made accordingly.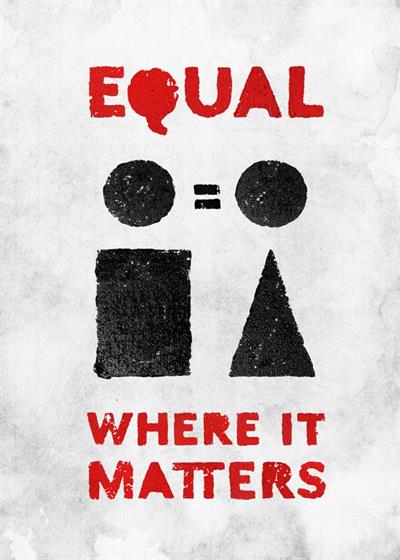 Women with same designation as men, gets lesser remuneration, lesser rating and delayed promotions. Women, like men knows their responsibilities to their work, but corporate don't understand it. Corp orates as per the law facilitates maternity leave but truly they build their case to fire that woman instead of giving vacation.


Entertainment
Entertainment industry like cinema, television and other music industries give equal opportunity to men and women and lesser opportunities to transgenders. But the remuneration is considerably lesser than male artists. When a hero doing stunts with droop could be paid more, why not a heroin dance in miniskirts and sleeve less in zero degree Celsius be paid equal to him? Acting is a profession, all genders do the same in front of a camera as per the script, why not they been equally remunerated? Why the heroes are recognized as super star, ultimate star, power star and no actress was recognized as anything? Entertainment is something, people choose as a career not only for money, but for identity, let everyone be recognized to their skills, irrespective of their gender.


Social
Society, here I don't only about the people in our surroundings. So, when you are reading this, please don't think that, I talk about somebody else. Just feel your heart and see yourself when you have undergone these scenarios or when you have been a part of this society, being a silent spectator seeing gender bias, when it is happening before you.

When transgenders come near you and ask for the money in bus stops or train or in your shopping streets, you might have felt disgusted, but have you ever thought, why can't you see them working in a corporate or a Government office or a politician or a hero/heroin? They are forbidden. They wanted to live their life, but they were not given a life to live like you.


Marriage : Marriage is a social system; a man and woman should take responsible for each other's life and lead a content life. So, men and women are equally responsible to each other, right? However, you say, dowry system is getting demolished, it still exists. The sufferers are women and their family



Age to marriage : It is good that men and women get married before 30, but for various reasons they may exceed their marriage age, but why is it a sin to be an unmarried woman with the age factor in the eyes of society? Why were they forced to get married to undesirable grooms for this age factor? Females who were stubborn to get married to their matching groom were seen pity. I don't see any social cause in your eyes dear people, you are hurting them with your concerns. They are more responsible to their life than you. So, please help them in finding perfect grooms instead of forcing them to undesirable wed lock



Sacrifice : It is our social system that married women to give up her family and house after wedding and stay with husband and in laws. There is also a recent law, stating that women asking for independent family that is asking her husband to come away from parents can be divorced. This law well represents our legal gender bias. I don't say, that old people to be left alone or like, "I give up my parents and you give on your parents", but there are people who ask their wives to give up their profession, to take care of their family. Why don't they think of sharing household chores? So that both can work as well



Matter of choice: :Is that a big deal to choose the life you wish to live! As things changes, it is quite common for everyone to make their independent decisions. I don't say, you can live without any ethics of life . But everyone's ethics of life is their CHOICE. No one is walking through other people's shoes. When a man speaks out his decisions for his life, no one minds stopping him or restricting his needs; right from owing a job or decisions about his life partner or choice of having kids or choice of re marriage as soon as wife passed away/separated or when to drink ,smoke ,sex everything is open and no one minds judging men's choices or so called needs! I think other genders do owe a body made up of same mixture of flesh, bones, nerves and blood ! And they do owe a life and emotions flowing inside same as men do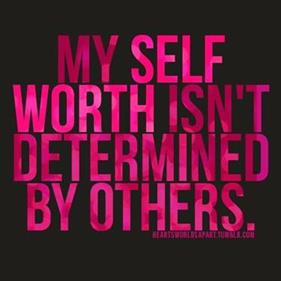 No matter who it is, either it is women, transgender, men - choice of your hormonal needs is purely your choice. people who judge is not going to live your life. Love yourself, live your life to the fullest. Let the dark night fade, sun shines. This gender bias was there in giving opportunities in olden days, now it turned out to be in recognition.


Conclusion
Let us continue to fight for equality in everything to everybody. Changes should start within home. Make your kids see the world equal from their window.