Smartphone problems and solutions: tips

Are you facing issues from your smartphone? Would you like to know how to solve the smartphone problems in few simple steps? How to track or recover lost or stolen smartphones? Read this article for more detail and tips.


These days most of them have Smartphones and addicted too. Thus, well known branded companies too manufacturing them and unknown companies become known after their products released every now and then nation and worldwide. Its ever growing advance features attracted the existing and new user to grab one or change the old smartphone etc.

Whatsoever, the instance come one or other day that our Smartphone get issues either from manufacture's defect or user's behavior.


What are the issues can occur in the smartphone?

Motherboard
Camera
Audio
Software
RAM
ROM/Memory
Processor
Security
Felt down
Battery
Unwanted calls (do not disturbance)

There could be other reason as well which not covered yet. The above reason might be from either manufacturer's end or the user's end too. Try to know the issue in case, try to know the warranty period from its bill. It is always better to save IMEI number for tracking (if you don't have its box and bill). Some latest smartphone comes with tracker in order to track or recover from steal and use or sale etc.





1. The first thing you need to do is to call the Telecom service provider / customer care to block the calls / data for misusing.

2. The second thing you need to do is to file a FIR in the nearest Police station to act accordingly.

In this site, there are couple of article which would guide you upon using above 'search' option with the keywords like how to track stolen mobile phone. How to solve the smartphone issues, How to recover lost mobile phone, Sample letters for FIR etc. Try it.

The smartphone issues can be solved;

Smartphone Motherboard:
This is the most important hardware peripherals in the smartphone or any device. It doesn't mean this is the only things important but other associated peripherals to function smooth. One can face smartphone issue from motherboard as well and it is generally immediately doesn't happen until and unless forcibly felt down or something liquid gone inside etc.

The manufacturer's important concentrate is to protect the entire device's peripherals and specially motherboard too.

Smartphone Motherboard Solution: If motherboard of the phone or smartphone or laptop or Tab PCs died then it is better to buy a new one rather going for its repair or replacement.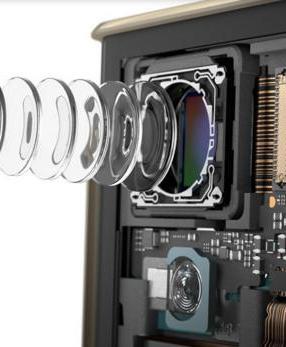 Smartphone Camera issues and solution:
Sometime smartphone camera won't work. It won't happen when it is new but it will take time to do so. The issue is mostly not from the manufacturer's end though sometime few poor quality camera has just lesser life. The camera issue can occur only if forcibly done something to it or liquid gone inside the device etc.

Sometime the user can take the Photos and Videos from the camera but few can't record the video. It means the camera and software is partially affected. It is better to either use it as it is or buy a new one if you need the video camera from the smartphone.

Also, it is better to avoid to handover to repair the video camera unless known person can replace it well with less cost.

Audio issue and solution:
This issue can be solved when it is a new one and within warranty period. If not, the user can replace the particular parts to correct it and use it with less expenses.

The second instant from smartphone audio is, no voice for incoming or outgoing calls, so have to work on it like particular hardware and software needs update which could be little expensive if not within warranty. In such case, it is better to buy a new gadget.

Software issue and solution:
Did your smartphone often hangs, no idea what's that? If yes, there could be several co-related issues from the smartphone. Try to use Hi-Security software in the device and make sure that it often run to clear the spam, spyware and on. If you use Anti-virus for the smartphone then it is well and good but most of them don't use even free version.

Other than iOS, Android OS etc. can affect with virus or spyware etc. so, need to thoroughly check it to solve the issues. Make sure to keep less heavy size images, files and videos in the phone memory. It is better to use expandable memory card for such documents.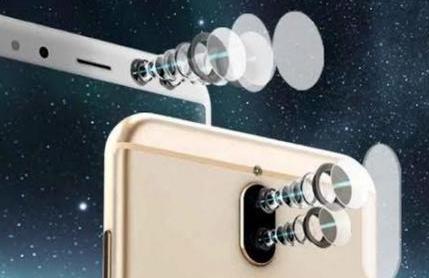 RAM issue and solution in smartphone:
This is one of the important features of the smartphone, RAM hardware feature helps to work better by distributing the various act. These days smartphone normally comes with 1GB RAM at least so that there won't be any poor performance unless over-loaded or heated the device.

Also, higher RAM in the smartphone doesn't mean it will work faster and better, there could be other related or associated issues which can slow down the system function of the device.

Internal Memory (ROM) issues and solution:
It normally doesn't happen and when happens then most of the stored files might be lost. You can still use the ROM space. In case (rare cases) if internal memory of the phone doesn't work then expandable memory can be used to store the files.

Processor issues and solution:
It doesn't happen normally unless the phone felt down and motherboard completely damaged etc. Most of the brand smartphones have the good processors like A9 or A10 from iPhone, Qualcomm from Samsung, Lenovo, Vivo, Oppo, OnePlus, Asus, Motorola, LG, Sony etc. and Kirin processor from Huawei and Honor etc. so nothing to worry on this.

Security issues and solution:
In general, every smartphone brand gives priority to secure the device, software, apps and data etc. but still there is loophole to break the security thus various measures have to be taken care by the user based on its usages. Downloading pop-up apps or trust-less apps or files can harm the device in different way.

Smartphone Felt down issues:
This is the worst scenario of the smartphone. If you are lucky enough then your smartphone will be saved despite felt down regardless of one feet or six feet or soft place or stone area. It is better to use screen-guard and case immediately when you buy it. There are instances that these have saved the device most of the time.

Battery issue in the smartphone:
These days smartphone releases with above 3000mAh battery so nothing to worry for a day unless the user deliberately using it when not needed, like using or playing the game in flight with flight mode etc. thinking they have the WiFi and Power-bank on travel. They gives additional problem as well to the device where not necessary to use it. The laptop can be used in flight since it has no network related one unless paired with network device.

Also, these days the smartphone releases with non-removable battery, you can find out the battery issue soon and try to approach the brand customer service to replace if it is within warranty period or else you have to face difficulties and need to pay extra money to solve the issue.

Try to avoid often charging the battery and try to use the battery of the phone at least more than half of the power and then try to charge it. Also, do not buy unbranded or local power bank to use with the branded phone.

Unwanted calls solution:
The user can activate do not disturbance (DND) service by SMS or online. This is the first step and the second one is that user can download and use 'True caller' app to know the detail of the caller before attending it. The user can block or mark spam for unwanted calls instantly. The main solution is almost over.

Please feel free to add your smartphone problems and let us see whether we can help you on this.

Image courtesy: Sony & Honor

Tips: Try to identify the issue of your smartphone, if it is smaller or a big issue in it then don't do if it is within warranty and not forced issued done from the user end. You can just approach the brand customer care and handover with receipt to either replace or solve the issue. If it is not within warranty period then try to buy a new one in case if it is a major issue like motherboard related one.