How to link your Aadhar with Mobile SIM

What's the procedure to link between SIM and Aadhar card? Is there any fee for this process? In this article you will know how to link Aadhar card with your mobile SIM. Pros and cons on Aadhar card linking to existing SIM is also provided in this article.


Most of us own a mobile phone or smartphone these days for which once we have got a SIM from one of the favorite Telecom service providers. It was a different procedure those days when we got a SIM by just submitting our photo, Xerox copies of the ID and Address proof along with signature etc. Things have changed now. Yes.

You may be surprised how easy it is to get a new SIM card by submitting Aadhar or how to link the Aadhar card for old SIM etc. Please find detail over here -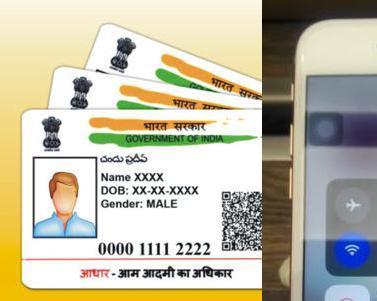 The Government of India (and TRAI) recently instructed Telecom Operators in India to collect the Aadhar number of the old subscribers to link with their SIM in order to continue their service or the SIM might be disabled within a certain period.

In this case, some service providers had given time till end of the November month 2017; and the same for the new subscribers too as they have to link the Aadhar card number upon buying a new SIM rather than old procedure which is not working right now.

To buy a new SIM, the customers have to just give their Aadhar number by showing the card and get the fingerprint scanned to collect their SIM by paying a nominal fee. This is for the new subscribers.


Procedure to link the Aadhar card number to mobile SIM for old subscribers
If you are an old subscriber of any SIM (from any telecom service provider), then you have to approach the nearest branch of the concerned service provider. You have to inform them about your old or existing SIM number to link with your Aadhar card to continue the call service. They will then ask you to give your Aadhar number to enter in their system to process it and will continue to activate it.

The representative of the Telecom service provider will manually enter few data in the online form and will ask you to scan your fingerprint from their scan device. Your Aadhar detail will reflect on their system to verify; you will also get the instant message to your mobile number to know the status.

That's it, done. Nothing to worry about the SIM service disconnecting. You do not need to give your document or photo or any amount for linking Aadhar to SIM. You can change the current plan to a new offer by paying required amount.

There are only pros on linking the Aadhar to SIM and it has no cons unless the Telecom service provider doesn't use our fingerprint process more than once for KYC document etc. of the Bank and on.

Tips: You will also get an email from Aadhar about the SIM linking status. If there is an issue with it, then you may reply to that Aadhar (email ID will be there on that). You need to keep tab on fingerprint scanned given to any private organization.