How to apply for Archies cards and gifts shop franchise opportunity

Are you looking for a business opportunity in India as a franchise of gifts and greeting cards? This article gives complete information about one such opportunity, namely setting up an Archies retail store. You will get details on how much investment you need to put in to set up an Archies gift shop, the infrastructure required and the procedure on how to apply for the franchise.


Introduction
Sending a greeting card is still something I love to do, no matter that I am one of a diminishing breed, what with e-greetings and WhatsApp the more preferred, quicker method! On the back of an Archies card was written "Greeting cards are more thoughtful than most other communication options." How true! Another one aptly stated "Cards spread love. Make someone feel loved today."

Even when I am not as such buying cards, I like to step into a store selling them just to browse through the display. Talking of displays, when you pass by an Archies store, doesn't it catch your eye right away? There will be a large soft toy for sure (generally an adorable teddy bear) along with mugs with a quirky quote, some dangling keychains or fashion accessories, exquisite photo frames, cute figurines, colourful stationery, etc. It is hard to resist stepping inside such a store! Yes, some of the products may be a tad expensive, but the sheer variety, not to mention the quality, does give you plenty of choices when you need to buy a card or some kind of gift. Be it a birthday, an anniversary, Mother's day, Father's day, Valentine's day or a festival, you will surely find something appropriate at an Archies store. Their lovely tagline is delightful: The most special way to say you care.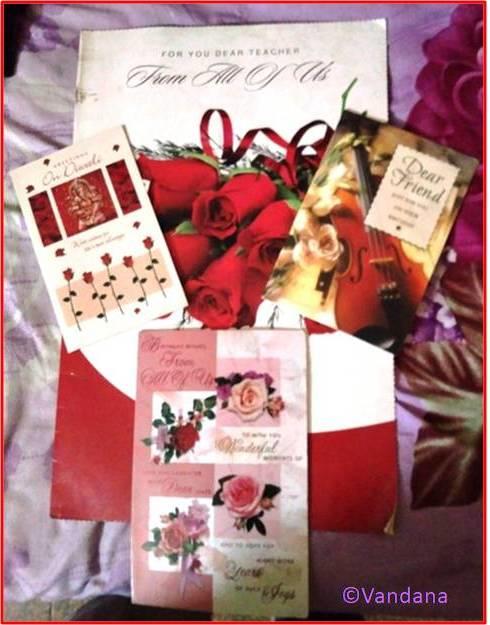 [Image taken by author of Archies cards purchased/received.]

Have you ever thought about setting up an Archies store yourself in your area? Now's your chance! Recently Archies had issued an advertisement in leading newspapers, inviting people to join their global brand as a franchise; and a global brand it is, having collaborations with well-known brands like Hallmark, Snoopy, Garfield, etc. Thus, with all these popular brands' products also on display shelves in an Archies store, customers are attracted to shop at an Archies store, giving you a successful venture for sure. Women entrepreneurs are welcome to apply as well.



Let's see what you require to set up an Archies store and how to apply to be a franchise if have the ability to invest and are going to be totally committed to it.


What Archies requires from you
As far as resources are concerned, here are the requirements to set up an Archies retail store:

Infrastructure: The carpet area of the store should be minimum 500sq.ft. The more, the better! The premises can be on an ownership basis or a rented or leased one.


Location: The store should be on the ground floor with good frontage, located in a prime area of your town or city. Location in a mall or even a large residential colony is acceptable.


Investment: You would be required to invest approximately Rs.25 lakhs totally. This includes:
(i) A refundable, interest-free security deposit of Rs.2 lakhs;
(ii) A non-refundable amount of Rs.3 lakhs towards administrative and miscellaneous expenses;
(iii) Rs.1,800 per sq.ft. for interior décor & designs, this including the fee for an architect, labour cost, materials, etc;
(iv) Rs.10 lakhs for the first consignment; and
(v) Approximately Rs.75,000/- to Rs.1 lakh for the air-conditioning system, Point-of-Sale (POS) equipment, music system, etc.

In addition to the above-mentioned specific resource requirements, Archies requires you to be committed to creating a good business. You must have enthusiasm & a willingness to be passionate about it & emotionally connected to making the store a success.


What Archies will give you
From Archies, you will get 100% dedicated support in all aspects once the location selection is done & finalized, including full knowledge of the trade. The franchise officials will help you in setting up the store with the required design layout, fixtures and furniture. You will get the requisite I.T. support and software training with guidance for inventory management. The sales and support team will also be trained and provided uniforms. Store Point-of-Purchase (POP) and branding material will be provided, as also packaging, transport & other things which will be finalized after a personal discussion. Special schemes and offers of assistance will also be finalized.


How to apply
You need to contact the Archies Franchise Division
Address: C-113, Naraina Industrial Area, Phase-1, New Delhi-110028.
Ph: 011-41412222 / 41410000
Fax: 011-41410060
Email: franchisee@archiesonline.com

You can fill up the franchise inquiry form which is available via the 'franchise' link at the bottom of the pages of the official Website: http://www.archiesonline.com/. Along with the inquiry form, in which you need to give general contact details, you will need to provide about 8 to 10 photographs of the proposed store. So take snaps from varied angles and include also photos of the shop entrance, the road which leads to it, nearby shops and the general area surrounding it.




Conclusion
Setting up an Archies store does look like a no-hassle franchise venture. It could be one which may take off as a business for you with good returns, with good marketing campaign support in place. It is, after all, a reputed brand. It is suggested, though, that it would be a good idea to get in touch with a franchise store owner and find out for yourself if it is a viable business for you with low risks and high returns.

So looking for retail success of a well-known brand? Open an Archies store quickly!