Top 6 Ayurvedic Centers in India

The aim of this post is to provide you with some information about the six leading ayurvedic centers in India so that you can visit them when on a trip to the subcontinent.


The popularity of Ayurvedic treatment around the world has led to the development of many specialized Ayurvedic centres in India. India is by far the world's most popular Ayurvedic centers. It is also a core center when it comes to nature cure and rejuvenation.Yoga, meditation, and Ayurveda form a major part of India's health tourism sectors with Ayurvedic centres located mostly in the states of Kerala, Uttarakhand, and Goa.

The sedentary lifestyle that people living in cities follow takes a toll on their general health and well-being. This makes them prone to chronic illnesses and life-threatening diseases. Ayurveda, an ancient system of medicine with roots in India, helps them combat diseases and illnesses and enjoy a better quality of life.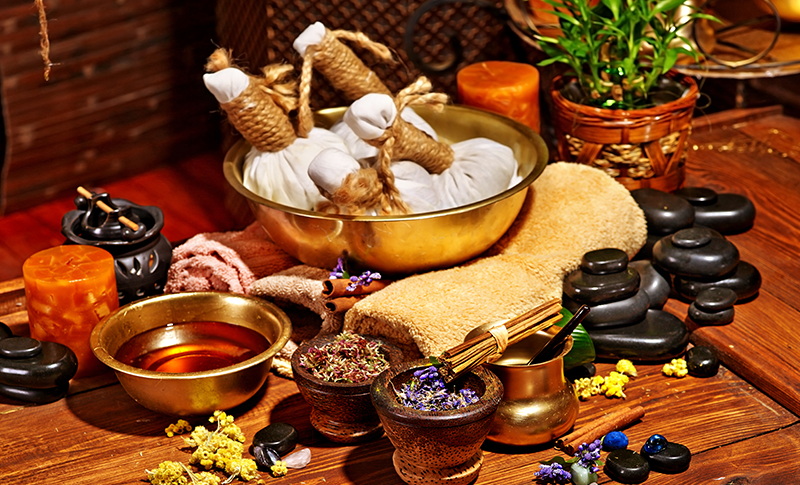 The origin of this alternative or complementary form of Ayurvedic medicine can be traced back to thousands of years and makes use of medicinal herbs to treat illnesses.This article helps you to find the top 6 ayurvedic centers in India and their major services in the field of ayurvedic treatments.


The Best six Leading Ayurvedic Centers in India

Here is the list of top 6 leading ayurvedic centers in India, based on various criteria




#1: Hindusthan Ayurvedic in Kerala


Located in the heart of Kerala's capital city of Thiruvananthapuram (Trivandrum), Hindusthan Ayurvedic is a leading Ayurveda hospital especially one of the well known ayurvedic centres in Kerala that provides Panchakarma treatments.This ayurveda hospital in Trivandrum is complete with all facilities and features hygienic environment and serene ambiance. A panel of experienced Ayurveda practitioners are available for consultations and therapies are provided by highly qualified, trained, and experienced staff members. Medical tourism is also an area of focus for Hindusthan.


Contact Details:
Hindusthan Ayurvedic
RajSree Dream Apartments
Viswambaran Road
Pappanamcode PO
Trivandrum, Kerala.
Phone: 0471-2494505
Website: www.hindusthanayurvedic.com


#2: Ayur Bethaniya Ayurveda Hospital


Ayur Bethaniya, located at Thrissur, the cultural capital of Kerala, is one of the leading ayurvedic hospitals that provide traditional and authentic ayurvedic treatments. Rejuvenating stress relief programs with daily yoga routines that relax your mind and soul are offered there. In addition to that, Ayur Bethaniya provides meditation programs, treatment for skin allergies and eye diseases, therapies for back pain, and other ayurvedic treatments to relieve stress, restore health, and maintain the natural balance between the body, mind, and spirit.


Contact Details:
Contact Details:
Ayur Bethaniya
BRD Meadows
Ambalapuram
Peringandoor PO
Athani, Thrissur, Kerala.
Phone: 703 40 99 999, 994 68 29 999

Website: www.ayurbethaniya.org

#3: The Leela in Udaipur


ESPA Spa in The Leela hotel in Udaipur, the city of palaces and lakes, is one among other leading ayurvedic centers in India. The spa housed in a building constructed in 'haveli' style architecture, opulent tents and the manicured gardens contribute a great deal in relaxing the minds and souls of the guests. The Leela's clientele has grown from locals to national and international tourists. They all throng the resort set amidst Rajasthan's cultural heritage for experiencing wellness. In addition to offering hot stone massages, yoga, and meditation sessions, the Ayurveda center also features private yoga studios for discerning visitors.



Contact Details:
The Leela Palace Udaipur
Lake Pichola
PO Box No. 125
Udaipur
Rajasthan.
Phone:+91 (294) 670 1234.
Website: www.theleela.com


#4: Ananda – The Himalayas in Uttarakhand


Ananda – In the Himalayas, is a luxury spa that is located in Narendra Nagar, Uttarakhand. Nestled in 100 acres of forest land in the Himalayan ranges amid sal trees, it overlooks the river Ganges and is close to the historical towns of Haridwar and Rishikesh. Established in 2000, it is the first destination spa in India. Ananda focuses on Ayurveda practices, aromatherapy, and yoga and combines them with the therapies followed in international spas.

The key features of Ananda, India 's first ayurvedic spa center, include yoga pavilions, landscaped gardens, hydrotherapy spas, a golf course, and a Rejuvenation Cuisine. Thai and European treatment methods are also made use of in the spa.


Contact Details:
Ananda In The Himalayas
The Palace Estate
Narendra Nagar Tehri -Garhwal
Uttarakhand.
Phone: 01378 227 500
Website: www.anandaspa.com


#5: Devaaya, Ayurveda Centre in Goa


Goa is world renowned for its beaches and recreation activities. It also offers something very different and fulfilling in the form of Devaaya, the ayurvedic resort which is one of the leading ayurvedic centres in India. As the resort is located on an island in the Mandovi River, guests get to enjoy peaceful surroundings during the course of their stay.

The fact that Devaaya is built according to Vaastu Shastra enhances its uniqueness. The traditional Hindu architectural system ushers in positive energy through symmetry.



Contact Details:
Devaaya - Ayurveda & Nature Cure Centre
Divar Island
Tiswadi
Goa.
Phone: +91-832- 2280500 / 2280878 / 2280879
Website: www.devaaya.com


#6: Somatheeram Ayurveda Resort in Kerala


Located on a hillock to the south of the world famous Kovalam beach in the South Indian state of Kerala, Somatheeram is one of the best ayurvedic centers in Kerala and also the first Ayurvedic centre in the world. Established in 1985, the ayurvedic resort has done pioneering work in popularising Ayurveda holidays, meditation tours, and medical tourism. The serene surroundings, the goodness of Ayurvedic therapies, and a healthy diet help people get rejuvenated in a short while.

As the popular ayurvedic hospital in Kerala , a team of doctors and yoga experts examine people visiting the resort with acute health conditions such as paralysis, arthritis, high cholesterol, fluctuating blood pressure levels, and breathing issues and recommend a set of healing exercises and diet plans to help them get relief from their medical conditions.



Contact Details:
Somatheeram Ayurveda Village
Kovalam,
Thiruvananthapuram
Kerala.
Phone: +91-471-2268101 / 2266111
Website: www.somatheeram.in