How to get dog license in India- Apply online for pet registration

Are you also a pet lover? But do you know that now it is mandatory to get your dog registered with Kennel Club of India. Here are complete details of how to get your dog registered with KCI or municipal corporation and online application form for the same.


Hello pet lovers! Have you got your pet licensed with KCI? Not yet? Don't you know that now it is mandatory to get your dog registered with Kennel Club of India? Don't worry. It is completely a hassle free process and we are here to make it simpler by providing you complete details and link to download online application form to apply for log license in India.

Kennel Club of India (KCI) provides registration for all pet dogs in India, irrespective of its breed. Also, municipal corporations of all areas provide license for different breeds of dogs. The main motive to get your pet registered with KCI is to take preventive action on rabies and leptospirosis.



Whenever you get your dog vaccinated, the vet issues a certificate for the same. Thus it helps the authority to keep a record of vaccinated and unvaccinated dogs in that area. In case of rabies and leptospirosis outbreak in your area, your pet will be kept aside and will not be counted as a carrier/transmitter of these diseases. Not only this, it also helps you to prove your ownership over your pet. Like in case you have adopted the dog from any organization or have adopted any street dog, then you can establish your ownership on that living being. This ownership will help you in case of any theft / dispute/ missing. Moreover, a registered dog can also participate in dog shows (including Annual Dog Shows and Specialty Shows) as organized by KCI every year.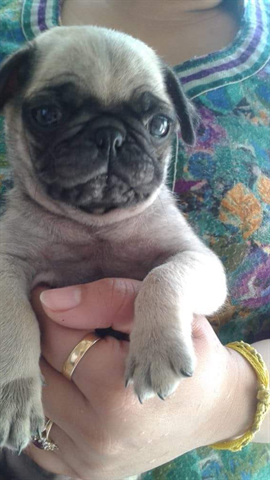 Steps to register online for dog license
When you get your pet registered, KCI provides a microchip or microchip-based collars along with a registration certificate. This microchip has all details in this like name of the pet parent, its specifications etc. However, this chip is of no use in case your pet is lost or stolen. But if it is your love, then nobody else can claim upon it. Similarly, municipal corporations also license which a dog has to wear on its collar. Some MCs like BBMP are also planning to introduce microchip-based collars.



For Single Dog Registration
Download application form for single dog registration from https://www.kennelclubofindia.org/images/Downloads/nov_20/single_dog_regn_form.pdf

Registration fees is as mentioned below:
Dog Bred in India with unknown parentage- Rs. 337
Dog imported from abroad- Rs. 1124
Imported puppy where import within 60 days - Rs. 562
Imported puppy where import within 61 - 120 days - Rs. 843
Annual subscription to the Indian Kennel Gazette- Rs.337


In case your dog is imported, you need to attach a checklist which can be downloaded from https://www.kennelclubofindia.org/images/Downloads/nov_20/checklist%20for%20imported%20dog.pdf

Litter Registration Form
In case you want to do registration of more than one Dog from the same Litter, application form is available at https://www.kennelclubofindia.org/images/Downloads/nov_20/litter_regn_form_for_more_than_one_dog_pink.pdf. This form is to be used only where more than one dog from one and the same litter is to be registered in the name of same person and the date of birth of all those puppies is also same. Make sure that litter registration is done within 120 days from the birth of puppies.
Fees: Registration fees for litter registration is Rs. 337 per puppy if registered within 60 days of birth, else fees is Rs. 562 per puppy (in case of registration between 61 and 120 days of birth).

To get your dog registered with your municipal corporation, you need to visit the municipal corporation of your area and ask for forms. However, some municipal corporations provide online forms also for this purpose, like Municipal Corporation of Greater Mumbai, Pimpri-Chinchwad Municipal Corporation, Chandigarh Municipal Corporation, Bruhat Bengaluru Mahanagara Palike, etc.