Choosing The Right Internship Program For You

You might be fresh out of college or you might be looking to gain some hands-on experience in your chosen field. But what are the factors to consider when choosing an internship? Finding the right match is not always as simple as it seems. We are here to help you with your initial phase of search and to guide you through the various factors influencing this decision.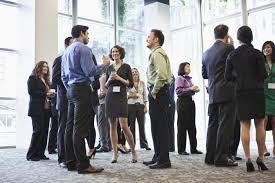 1. Firstly, you want to ensure that you are out there whether on career platforms or in networking events. It is essential to speak to many kinds of people during this initial phase. They will help you understand what opportunities there are and they will tell you about their background and experiences.
Make sure you have a profile on LinkedIn and that you attend as many networking events as possible. An updated resume is essential in this period of your search as you might have to send it to recruiters.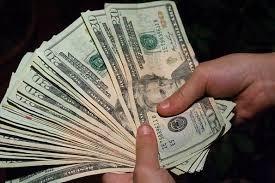 2. When considering your internship keep an open mind and think about the whole picture.
Do not base your decisions on monetary rewards as choosing an internship that gives you hands-on experience but does not pay, can be an investment for your future and very valuable. If you have the opportunity to do so, consider an unpaid internship if it meets your training expectations.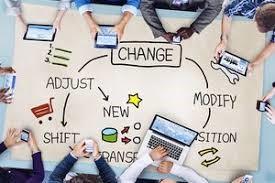 3. Ensure that the roles you are considering are relevant and allow you to gain experience in the skills that you would like to acquire. Choosing an internship specific to your needs will help you maximize this phase of your life and ensure that you invest your time wisely in what you would then like to continue doing.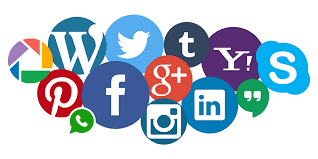 4. Being proactive is essential. Procrastinating or waiting for the internship to find you will not help. Use this time to reach out to recruiters. Linkedin is a great platform for this. Make sure your profile is updated and relevant to what you are looking for. Showcase your experience by up-loading certifications and other achievements. Make sure that you participate in groups and leave an online presence to be noticed.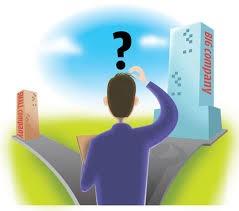 5. Consider all your options. At times working in big companies may seem more appealing but consider what you are looking for. Some start-up businesses can offer the opportunity to gain more experience since you need to start from the bottom and build the way up. Consider whether this is something that can benefit you to help you gain more experience and develop your skills.



Ask yourself what you are looking to gain from this experience. There are plenty of things that can be accomplished at this time. For example, if you decide to go abroad while working on your career you could grow as a person and work on personal growth. You could travel and see new places, learn a new language, meet new people that can influence your life journey.
This is a very exciting time whether you are a student or whether you are just looking for a change and a new experience. Internship goals, for this reason, do not only depend on the field and position but can be also influenced by other factors such as the location and the context.

Types of Internships program

There is a great variety of internships programs. These programs will depend on the time of year and your current status. As a high school student, you may only be able to embark on this experience during your summer holidays or during certain terms. In this case, one option can be considering summer internships of the duration of 3 months. If you are a college student, you may want to consider an internship for a semester or for a whole year if you have the possibility. On the other hand, if you are looking to gain experience and you are not a student you may find more variety because you are not tied to time frames. Paid internships are not always possible and a guarantee and it will depend on your experience, your internship type, and the employer.

Whatever you may choose there are many agencies that may assist you while you search. The most important starting point is your location. After having chosen your location it is possible to contact agencies that can help you. For example one of these agencies is the Hutong School. Hutong school organises cultural activities and offers packages of accommodation and Chinese lessons with an internship. The school is based in various locations of China but also in various in Eu-rope and since its growing also in Sydney, Australia. This is an example of one of the options possible for you to find support while you search for Internships. It is also possible for you to consider Internships in other parts of Asia. In this case, you may wish to find out more information regarding Intern Asia. InternAsia is an online platform that can help you search for the right internship in certain locations of Asia. With the help of providers based in different locations, Intern Asia can guarantee to assist you in finding the right experience and role for you.


Internship goals should not only rely on the skills you gain but also take in consideration a much bigger picture. These goals vary individually but it should include keeping in consideration your own personal goals. What do you want to achieve from your Internship? Everyone's ambitions are different. These internship goals can also depend on the location you choose and the context in which you are taking the opportunity. Internships should influence you in many ways and not only leave you with additional skills but also give you personal growth that you can be proud of.

At the end of your internship here are some points to reflect upon.

• Have you gained experience from the workplace and are you confident and aware of your personal qualities?
• Have you been using your new skills in the workplace?
• How can these new skills help you in your future position?
• Have you learned from this experience apart from your internship position?




To pursue an internship is a great achievement. You will realize at the end of it that you have gained a lot of experience. If you add the courage to do it abroad it will become a life achievement. You will open your mind to new possibilities and adapt to new places, new people, new customs, and a new language. Take a chance in the unknown. You might surprise yourself.