How to check eligibility and settle claims for Ayushman Bharat-PM-JAY health insurance scheme

Want to be entitled for government health insurance under the Ayushman Bharat-Pradhan Mantri Jan Aarogya Yojana plan? Know from this article who is eligible for the entitlement of medical insurance and for submitting claim applications for medical and hospitalization expenses under the Government Ayushman Bharat-PM-JAY health insurance scheme.


Introduction
The Government of India announced an ambitious health insurance scheme named Ayushman Bharat or Pradhan Mantri Jan Aarogya Yojana (PM-JAY in short) during the February budget this year and officially rolled it out in September 2018. This scheme is the new one which replaces the earlier Ayushman Bharat-National Health Protection Mission (AB-NHPM) and Pradhan Mantri Rashtriya Swasthya Suraksha Mission (PMRSSM).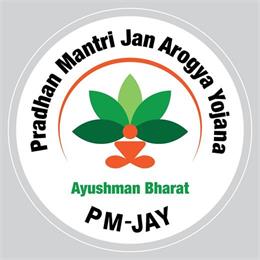 [Logo image source: www.abnhpm.gov.in/]

The government-funded scheme aims to benefit poor families in the country who will, under the PM-JAY scheme, get access to quality health facilities and services anywhere in India and not necessarily only in one's own State. Citizens who fall within the scope of certain occupational categories of urban workers' families will also benefit. The government also stated that this scheme is going to be cashless and paperless and is an entitlement one, with no formal enrollment process required and no premiums required to be paid.

Personal ID will also not be required to get treatment at a hospital. Thus, treatment cannot be denied for the non-possession of an Aadhar Card or for not producing it during the claim settlement process.




What PM-JAY covers
The healthcare scheme will cover medical and hospitalization expenses for almost all secondary care procedures and most of the tertiary care procedures at both, public hospitals and empanelled private hospitals, these being in the official a network of Empaneled Health Care Providers (EHCP) and fulfilling the eligibility criteria to be part of the network. There will be Health and Wellness Centers (HWCs) at the primary level and provisions to provide financial aid to access curative care at the secondary and tertiary levels.

There will be medical packages to cover the expenses incurred for consultations, surgery, day care treatment, medicines, diagnostics, transport, etc. for the patient. Expenses prior to and after hospitalization will also be covered. The beneficiary will not have to pay any expenses at all, with the Central Govt. and the State Govt. sharing the expenses that are incurred on a 60:40 ratio basis. The health insurance cover is reportedly going to be up to Rs. 5,00,000 per family per year.

No hospital can deny treatment to the beneficiary of PM-JAY and all pre-existing diseases are covered. A hospital cannot bill and take additional money from beneficiaries for the treatment. There is also no cap whatsoever on the family size and age.


List of Medical Specialties
The following is the list of the Specialties for which medical financial aid is provided under the Ayushman Bharat Scheme:

Cardiology.
Cardio-vascular surgery.
Cardio-thoracic surgery.
Opthalmology.
ENT.
Orthopaedics.
Polytrauma.
Urology.
Obstetrics & Gynaecology.
General Surgery.
Neurosurgery Interventional Neuroradiology.
Plastic & reconstructive.
Burns management.
Oral and Maxillofacial Surgery.
Paediatric medical management.
Neo-natal.
Paediatric cancer.
Paediatric surgery.
Medical packages.
Oncology.
Emergency Room Packages (Care requiring less than 12 hrs stay) .
Mental Disorders Packages.


Note: The information on the specific procedures covered under each package and rates will be covered in a separate article.


Who are the beneficiaries of Ayushman Bharat
All those who are poor rural families and those who have been identified as being in the purview of the occupational categories of urban workers' families as per the latest Socio-Economic Caste Census (SECC) can avail of the Ayushman Bharat's benefits. Additionally, those families who are enrolled under the Rashtriya Swasthaya Bima Yojana (RSBY) that do not feature in the targeted groups as per SECC data will be included as well.

Those who are eligible are mentioned below -

Rural households
Any household which belongs to one of the following rural area deprivation categories will be covered under PMJAY:

The house consists of only one single room with kucha walls and kucha roof (D1 deprivation criteria).
The family does not include any adult member between age 16 years to 59 years (D2 deprivation criteria).
The family is headed by a female with no adult male member between age 16 years to 59 years (D3 deprivation criteria).
The family has a disabled member and no able-bodied adult member (D4 deprivation criteria).
A SC/ST household (D5 deprivation criteria).
A landless household which derives its main income from manual casual labour (D7 deprivation criteria).


Additionally, automatically included as beneficiaries are:

A household without any shelter.
A destitute person/a person living on alms.
Manual scavenger families.
A primitive tribal group.
Legally released bonded labour.
Urban households
The following occupational categories of workers of urban households can be beneficiaries of PM-JAY:

A rag picker.
A beggar.
A domestic worker.
A street vendor/cobbler/hawker/any other service provider who is working on the streets.
A construction worker/plumber/mason/labour/painter/welder/security guard/coolie and another head-load worker.
A sweeper/sanitation worker/mali.
A home-based worker/artisan/handicrafts worker/ tailor.
A transport worker/driver/conductor/helper to drivers and conductors/cart-puller/rickshaw-puller.
A shop worker/assistant/peon in a small establishment/helper/delivery assistant/attendant/waiter.
An electrician/a mechanic/assembler/repair worker.
A washer-man/chowkidar.


As per the SECC 2011, the following beneficiaries will not be included:

A household having a motorized 2/3/4 wheeler/fishing boat.
A household having mechanized 3/4 wheeler agricultural equipment.
A household having Kisan Credit Card with credit limit above Rs. 50,000/-.
A household member is a Government employee.
A household with non-agricultural enterprises registered with the Government.
Any member of household who is earning more than Rs. 10,000/- per month.
A household which is paying income tax.
A household which is paying professional tax.
A house with three or more rooms with pucca walls and roof.
Owns a refrigerator.
Owns a landline phone.
Owns more than 2.5 acres of irrigated land with one irrigation equipment.
Owns 5 acres or more of irrigated land for two or more crop seasons.
Owning at least 7.5 acres of land or more with at least one irrigation equipment.


The Govt. has further stated that in the case of those who have to be automatically excluded in 2011 but are in the list of eligible beneficiaries, the onus is with the State to authorize the District Collectors/District Magistrates or Deputy Commissioners to exclude such beneficiaries from the eligible list.


How to check eligibility
Know if you are eligible at: PM - Jan Arogya Yojana eligibility check page. You need to enter a valid mobile number. On getting a six-digit One-Time Password (OTP) you can then use the search criteria.

You can use the search features to know if you are an eligible beneficiary for PM-JAY using any of these:

With Mobile number/Ration Card Number. This data was collected during an additional data drive earlier this year by Gram Sabhas all over India.
With Socio-Economic Caste Census (SECC) Name: You can search using your details as per the SECC database such as Name, Father's Name, Gender, State etc. Even now, if no results are displayed, then the user should contact a nearby Ayushmaan Mitra (the person at the Help Desk of a hospital.)
With RSBY URN : Additionally, all active families that are enrolled under Rashtriya Swasthya Bima Yojna (RSBY) till 31st March 2018 that do not feature in the targeted groups as per SECC data will be included as well and can identify if they are eligible for PM-JAY using their RSBY URN (Unique Relationship Number).


On the successful completion of the search, you have the option to receive a text message with the Household Id number (known as HHID number)/RSBY URN for future purposes on your mobile phone by clicking the "Get SMS" button and entering your mobile number. [Note: This mobile number can be different from the mobile number used in the first step for getting the OTP.]




How to file and settle claimsThere will be a dedicated official person known as "Ayushmaan Mitra" at a Help Desk to guide the patient to coordinate the entire process, coordinating between the beneficiary and the hospital. It is proposed to have some kind of QR code for a beneficiary. This code will be scanned and then eligibility checked via the Beneficiary Identification System (BIS) for which guidelines are provided by the Government.

Being a paperless scheme, all claims will be settled via online mode. The claim will be raised to the insurance agency or the Trust, as the case may be, who will then scrutinize and review the documents. Within 15 days of the claim being filed, the payment will be made electronically.

It should be noted that for each medical package, it is mandatory to submit/upload details of specific Pre and Post-op Investigations for pre-authorization/claims' settlement purposes. The costs for such investigations will, though, form part of the approved package cost.

HelplineAt the State level, there is a helpline number for each State, namely 104, which will be accessible to all citizens. Citizens can also call for information, assistance, complaints and grievances to a 24X7 helpline number: 14555.